SEO trends is out for new updates and changes with new items scaled in the drawer for search engine optimization. Today, the discussion is up with what's on for 2021. Some of them remained perennial to the needs, and a highly tenured webmasters are tweaking it to optimize them to use in ranking the business in search engines. It's probably a lack of time to research or having a grasp of new information, so it is best to know and learn the new SEO trends for your advantage.
Content is Still the King!
First up in SEO trends is the creation of high quality content. Content creation became a vital factor for your website's rank position way it started and is still popular up to this mark. The best and quality content you make; the more people will notice your explicit content; the more traffic it will generate – the higher rank it will generate. Google will surely put down a poorly written articles as its not pleasing to UX (users experience) on your website. On your next project, always aim for a high quality content articles and don't settle for quantity over quality, it will surely drop your scale in page ranking.
If you're having thoughts of making a short article and garnish it with lots of keywords and overplay it, well that's not how it works in SEO nowadays, and using this method is way too archaic, a death wish as you can say for your articles. The best way of writing your article is by using a moderate quantity of keywords – and is still one of the best SEO trends for success.
Observe and Study Your Traffic Stats
Next up, is looking at your traffic stats as it attracts your various audience to your website. And you probably know that search engines are very important traffic source. And recent SEO trends reveals that search engines have grown bigger and taking a huge amount of viewers every day.
Take these stats, for example:
More than half (60-70%) of all site traffic comes from search engines and most of the traffic is derived from organic searches than searches made on social media platforms. This is why you need to make top notch articles to produce more traffic to your website, including the modest bunch of things you must rank well in web indexes or in Google, Yahoo or Bing aka The Search Engines.
Need a Push Through on Your Local SEO Strategy!
Consider taking a Local SEO for your business needs. In the brink of the epidemic a lot of skilled people tend to work online and there's a lot of local SEO that can help you create a strategy to escalate your business in a ranking page. Google constantly updates its algorithm with regards to local search engines and these local SEOs has the skill and knowledge with the changes in search engine optimization. If you want to get notice by clients, begin with implementing new strategy of filtering data and come up with do's and don'ts for your business.
Optimize Your Websites for Mobile Devices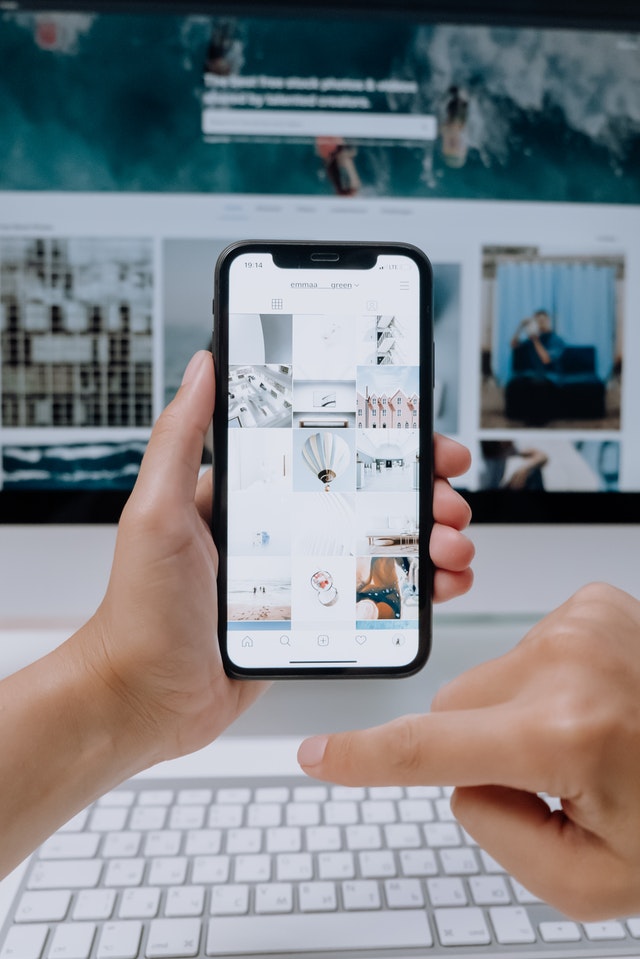 From creating a high quality content in SEO trends – probably one of the most discussed topics for 2021 is UX (user experience). The way people search on websites has become a dilemma in search engine optimization. Since people start using mobile devices for searching information or products that they need, and PC is getting out of the picture since mobile search is easier to most people. And this becomes a new challenge to webmasters, developers and for Google as well. If you think that your website needs to come about with present trend, then you need to work on how to on-board your business in mobile devices.
In 2021, Video Marketing is Still In
And lastly that is still part of SEO trends for 2021 is to start working on your video marketing strategy. People loves watching videos online, streaming or even looking on some video Ads. Videos are interesting, entertaining and available to almost kind of devices, and it is the potent form of strategy for your business. The video platform YouTube is still just behind Google and is one of the best platforms in building up your business authority. However, do not exhaust your time on YouTube as it can also be very tedious and crafty work on video content creation that will surely eat up most of your time.
Learn and Study More About the SEO Trends and Techniques in 2021
SEO sure is getting way more complex nowadays. Those days of simply putting and optimizing keywords your meta snippets are long gone. With SEO's present trends, you have to think about on what is your next move, from doing good keyword research – like, really good keyword research, to optimizing your website to perform well from a mobile perspective (mobile SEO), to Video SEO. The Search Engines, metrics, the algorithms are constantly changing but with the right SEO tools, mindset and discipline will surely get you the right information you need for a smart SEO Trends strategy.
Overall, there's more to content than just writing it, there's more to digital marketing than just marketing it, and lastly, there's more to Search Engine Optimization than just optimizing your business website and following these SEO Trends in 2021.
If you are looking to hire an SEO Expert to help you with your business. Get in touch with us.